Figuring out the pacing of a story and deciding what to include within your novel is difficult and one that many writers struggle with.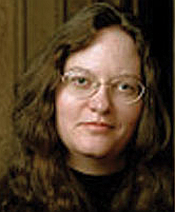 For today's tutorial post I though I'd share some advice from Dee Henderson. She discusses various problems that authors encounter and provides a possible solution to that problem. I promise that almost all of you will identify with at least one of these situations.
Just fyi:
Henderson
is a Romantic Suspense writer and one of my favorite contemporary authors.
This is her advice for writers:
If you have a tendency to rush to begin scenes:
Start slower to give the reader a sense of the building drama that is about to unfold. Think of it like the music score in a movie, the music begins to cue you in that something big is coming even before the action erupts so that the viewer will anticipate what is coming.
For example: instead of a car accident scene starting with the 911 call, back up in time and start the scene with her driving and rounding a curve and realizing the car behind her was approaching too fast and then the impact and the surprise as her car was hit. Create anticipation.
If you have a tendency to change points of views within the same scene:
As a writer you don't have to try as hard to write descriptions and small movements and capture facial expressions when you can switch points of view and give the reader what both characters are thinking as a scene happens. So your story doesn't read as rich as it could. Your reader can also often get confused, thinking a passage is what one character is thinking, when you've switched and its the other character having the thought.
In the rewrites, build more story components into your chapters so your characters can express themselves, but you can also keep control of the point of view changes. Think of every scene as having 5 possible segments. You don't need to include all five segments in each scene, but you should keep as many as you need to help your story be complete and have good movement.
pre-scene setup – her point of view and what she is doing
pre-scene setup – his point of view and what he is doing
the scene – in the point of view of either him or her, but no changes mid scene
post-scene reflection in her point of view – thoughts observations and decisions she makes
post-scene reflection in his point of view – thoughts observations and decisions he makes
I will often write the core scene itself from his point of view, and then from hers, to see which version of the story I like best.
If you have a tendency to pause the story to explain information:
- your character already knows everything which has occurred to this point
- your reader doesn't know any of it
A writer often thinks all the information the character knows has to be given to the reader quickly in order for a reader to follow the story. You want to avoid that instinct.
Let your characters live their normal lives, doing, saying, thinking, feeling what they would in real life. Then tuck information the reader needs to know into those scenes. Give out information slowly as the story unfolds, so that the reader is allowed to catch up with your characters. Resist the tendency to pause the story to give information.
In fact you want to create open questions in a reader's mind precisely so you can answer them later. What happened? is a wonderful way to keep reader's turning the page.
Show me what is happening – this lets me be part of the story.
If you want to get a topic out in the open, have someone ask a question which brings up a memory, which starts a conversation, which gives a character a chance to share a fact from their history.
The reader can learn information at the same time the other main character does.
Rewrite with two thoughts in mind:
- cut out the information which is not relevant to the chapter outcome.
- simplify to the heart of the matter.
When you do leave in a telling passage, remember the goal with a telling passage is information density. Less words tends to mean more clarity and better writing.
I hope that helps some of you. Good luck with all of your writing endeavors.