Hello Readers,
This is my second week being involved in In My Mailbox, a weekly meme hosted by
The Story Siren
. The point is to share the books that you have somehow acquired over the week.
I went to the library and checked out the following books:
The Secret Rites of Social Butterflies by Lizabeth Zindel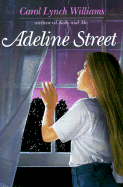 Adeline Street by Carol Lynch Williams (author of The Chosen One and Miles from Ordinary--two great books.)
Once was Lost by Sara Zarr (author of Story of a Girl which I just read and reviewed.)
That's all for now.
As always, I hope you enjoy seeing what I'm reading as much as I've enjoyed seeing what others are reading.



Love,




Danica Page