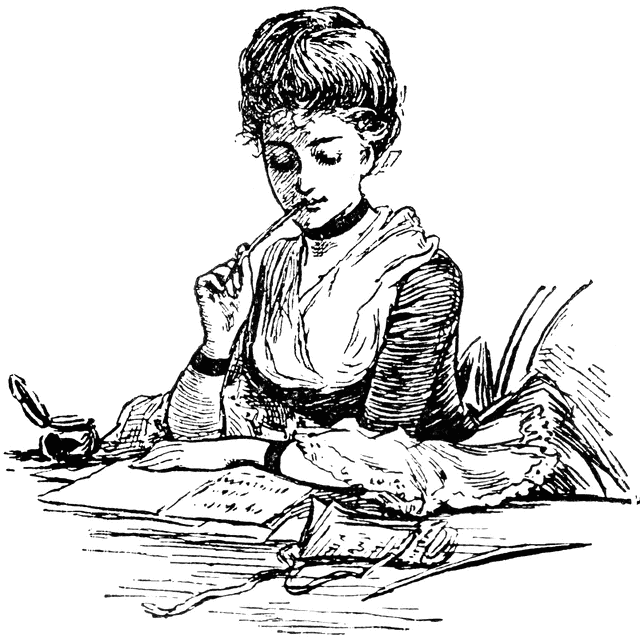 Hello Readers,
It's been way too long since I've posted anything writing related, and while I have decided that 80% of my blog is going to be about reading, specifically young adult novels, I also want to talk about writing.
This blog started as a writing blog that then morphed into a reading blog...look at some of the earlier posts and that's evident. I'm still going to focus on writing, but I'm going to revive Thursday Tutorials. This is where I research and get advice from much smarter people than me on writing.
I know that not all of you are writers, but a fair majority of you are (or at least want to be), so I'm hereby reinstating Thursday Tutorials. To my non-writing friends, hope you don't mind. :)
This week's advice comes from author Irene Hannon, she is a Christian romantic suspense writer. Even if you don't like Christian fiction stay tuned, because her writing is rock solid and so is her advice. I got this advice from her website.
I'm going to share snippets of what she said on her post and then give you guys the link so you can read this article in its entirety. It's worth it.
The following was something she shared in this article, that I thought was spot-on.
Somerset Maugham chimed in on this topic, too, with a much more pithy reply. He said, "There are three rules for writing a novel. Unfortunately, no one knows what they are."
So…where does that leave an aspiring writer? Intimidated, for one thing! At least that's how I felt when I sat down to start my first novel.
But if writing is in your blood, you pursue the muse despite the daunting challenges and despite the less-than-favorable odds of publication.
Writing can be incredibly intimidating. The look on people's faces when you tell them you want to be a novelist is the same look that they gave you when you were six and you told them you wanted to be a princess.
Except now they look at you like really you haven't outgrown this yet. You stand there smiling all the while knowing that they think you're crazy. Then the moments come when you can't even get three words on the page and you wonder if you're cut out to be a writer, but if it's something you love you have to persevere.
I've been a published novelist for more than 20 years and have sold 30+ books. Some people might say that makes me an "expert" on writing. Nope. I still learn something new every day—about the craft, about the business, about my own abilities. In fact, the more I learn the more I realize how much more there IS to learn!
Hannon goes on to list eight tips for writers. I'll only list one here, but be sure to check out her article.
Her seventh tip is set aside time for writing and create a writing schedule. She said the following:
It's way too easy to find other things to do, but if you have a schedule you're more inclined to actually produce. I recall someone once asked a famous writer if he waited until inspiration struck before he sat down to write, and he said something like: "Absolutely. And I make sure I'm inspired every morning at nine o'clock." That sense of discipline—of making yourself write even when the muse is hiding or you're not "in the mood"—is, to me, the sign of a professional writer, whether you're writing full time or juggling your writing with a day job. Even an hour three times a week is a schedule. And it signifies commitment.
And here is the link to Irene Hannon's great post. Check it out you won't be disappointed.
I finished NaNo with a solid 84k, and yet I felt in a writing slump. Ever since the techno disaster when I lost my latest edit. That's quite the story though. Basically I had it backed up in three places and was about to send it to my email when in four hours all three sources crashed. I don't feel like I've really written much worthwhile since then....
And it's time that changed. I'm going to go back to writing something in my fiction writing journal every day and I'm going to redo the edits that I lost of The Chosen One.
I'm a freelance writer by trade, and a novelist by dream. It's only fitting that I take some time on here to talk about writing again and so I'm going to talk about writing on Thursdays with these posts as well as occasionally on Saturdays.
Happy reading to those who read, and happy writing and reading to those who write.