Hello, this is my

twelfth

week involved with In My Mailbox, a weekly blogging meme hosted by
The Story Siren
. The point is to share the books you have acquired over the week.

I went to my library's used book sale where I got books for fifty cents...so score. I had to do a lot of sifting and by the time I got there all the YA novels were gone, but I did still got one.

Books I bought:
I call this the week of mystery and suspense with a little romance mixed in, you'll see why.
1. In Cold Blood by Truman Capote- I've heard so many things about this book. It looks creepy, eerie, and I want to read it. We've also been talking about this class in my journalism class and I've been intrigued by this book for years, so I bought it for yes 50 cents.
2. The Summer After June by Ashley Warlick- After Lindy's sister June dies, Lindy leaves her fiancee at the altar and leaves her old life behind her. She takes her sister's one year old baby and flees to her ailing grandmother's home. What she didn't expect was a romance? Looks right up my ally.
3. Macady by Jennie Hansen- LDS romantic suspense plus journalism. I want to read it. Hansen's novels are usually really good and so yeah I'm excited to finish it.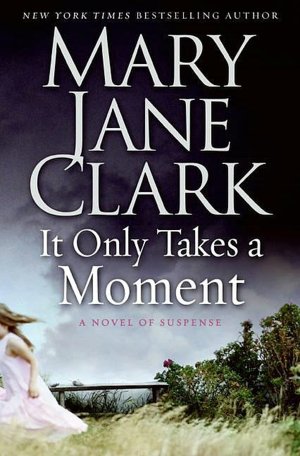 4. It only Takes a Moment by Mary Jane Clark- Journalism once again, plus mystery. Eliza Blake (the journalist) has witnessed tragedy in her career. But nothing prepares her for the kidnapping of her seven year old daughter. Now she's going to do anything to get her back. She doesn't plan on just sitting and waiting either.
5. Love Comes Softly by Janette Oke- I've heard so much about this one and so yeah I figured I might as well get it.
6. Fire Study by Maria Snyder-
I've already read this one and I loved it, so I figured I'd get it for only fifty cents. The cover is damaged on this one, but oh well.
7. The Last Song by Nicholas Sparks- I've read a lot of his books and usually I loved them. So I decided I'd get it and see what this one is about.
8. Lockdown by Traci Hunter Abramson-I read and loved this book. I think this is the third/second in the series. I'm not sure though. Anyway it's really good. It's about Navy Seals+romance+suspense.
9.The Second Time Around by Mary Higgins Clark- I've heard a lot about her and well I was in a suspense mood, so yeah had to get a book by her.
10. Grave Secrets by Marlene Austin- This book is right next to Lynn Austin in my library and so I've eyed this one for years. At any rate, I decided to get it. It's about a writer who falls into a suspenseful situation and there are three interesting guys vying for her attention. Three? Love Triangle? I'm in.
11. Loved like That by Julie Wright- I'm pretty sure this one is going to have a religious undertone. It's about an old police officer who didn't think he'd find love and then he finds her--problem she's already engaged. Now he just needs to convince her to choose him. Sounds really good. I'm in.
Books I received for review:
1. Venom by K.C. Grant-I received this one for review from work. It sounds intriguing. This one is about an advertiser not a journalist. The main character Samantha finds herself competing for the interest of a guy and when she starts snooping around she discovers not everything is honest. And when she's kidnapped, she realizes she's going to have to fight for her life if she wants to keep it. Sounds cheesy, but cute. Want to read it.
2. Tempest by Julie Cross- This book finally came. I received this from Tara and Lisa from the DAC tours. I got it on Wednesday and finished it on Friday. My review is posted here. Loved this one. It's so good.
And that's all for me.
What did you guys get this week? Feel free to leave your link in the comments. I read every single one.
~Danica Page