Teaser Tuesdays is a weekly blogging meme hosted by
MizB
of Should Be Reading. Anybody can play along. Just do the following:
Grab your current read. Open to a random page. Share two teaser sentences from somewhere on that page.
Be careful not to include spoilers. You don't want to give the book away or ruin the book for others.
Share author and title (and page number) so others can add the book to their TBR list if they like your teaser.
I am currently reading The Katerina Triology: The Gathering Storm by Robin Bridges. I actually received this book as part of the DAC tours sponsore by Lisa and Tara. Thanks so much, guys.
Here's the summary available on Goodreads:
St. Petersburg, Russia, 1888. As she attends a whirl of glittering balls, royal debutante Katerina Alexandrovna, Duchess of Oldenburg, tries to hide a dark secret: she can raise the dead. No one knows. Not her family. Not the girls at her finishing school. Not the tsar or anyone in her aristocratic circle. Katerina considers her talent a curse, not a gift. But when she uses her special skill to protect a member of the Imperial Family, she finds herself caught in a web of intrigue.

An evil presence is growing within Europe's royal bloodlines—and those aligned with the darkness threaten to topple the tsar. Suddenly Katerina's strength as a necromancer attracts attention from unwelcome sources . . . including two young men—George Alexandrovich, the tsar's standoffish middle son, who needs Katerina's help to safeguard Russia, even if he's repelled by her secret, and the dashing Prince Danilo, heir to the throne of Montenegro, to whom Katerina feels inexplicably drawn.

The time has come for Katerina to embrace her power, but which side will she choose—and to whom will she give her heart?
And here is my teaser:
"He had an instant pull on me. I could feel the attraction that
his good
looks and something more stirred in my heart.
Then I remembered my nightmares of chanting and blood
and stiffened my resolve." ~pg 122
Yes, I broke the rules for the first time and did three sentences. Forgive me, please.
What about you guys? What are you currently reading? F
eel free to leave your link to your Teaser Tuesday. I love reading your comments and seeing what you're reading.
Top

Ten Tuesday

is an original feature/weekly meme created by
The Broke and the Bookish
featuring a new top ten list each week. Everyone can participate just head on over to their blog and sign up. Each week they will post a new top ten list that one of our bloggers at
The Broke and the Bookish
will answer. Everyone is welcome to join. All they ask is that you link back to
The Broke and the Bookish
on your own
Top Ten Tuesday
. Have fun with it! It's a fun way to get to know your fellow bloggers.
Today's post is Top Ten Books I feel Remiss in Having Not Read Them:
1. The Unbecoming of Mara Dryer by Michelle Hodkin-I've been dying to read this one for forever. I've heard really good things about it. And the cover is gorgeous.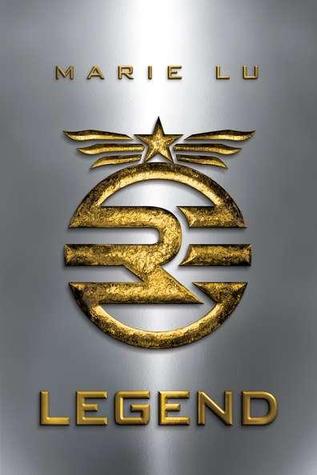 2. Legendsby Marie Lu-Once again I've heard awesome things about this one. It just sounds so so good. It's Dystopian.
3. Little Women by Lousia May Allcott- Yes, I know. This is probably the one I am most remiss in not having read.
4. The Count of Monte Christo by Alexandre Dumas-I've been dying to read this one for forever. I desperately want to read it too. I know the book is nothing like the movie and I want to uncover what's different.
5. Obsidian by Jennifer L. Armentrout- I've been wanting to read this one for forever as well. I just haven't tracked it down yet. Interesting premise. Definitely has caught my intrigue.
6. Still Waters by Emma Carlson Berne- It just looks so creepy, and I want to read it. Love love love the cover. I've heard mixed things, but I'm excited.
7. Northanger Abbey by Jane Austen-This book is by Austen--enough said. I love Austen. I even own a copy of this one. I just haven't got to it. I think it's because this would be my last Austen, and I just don't want to have read all her works. I keep thinking there has to be more by Austen, not Austen wannabes. :(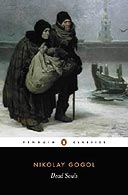 8. Dead Souls by Nikolai Gogol- I love Russian Lit, plus this was a Gilmore Girls reference so I have to read it.
9. Existence by Abbie Glines- I just want to read this one really badly. It sounds so good. And the cover....must read.
10. A Spy in the House by Y.S. Lee- I've heard so much about this series and I've wanted to read it. Just haven't got around to it yet. Really need to do that.
And that's all for me. What top ten books did you recommend? Please feel free to leave your link in the comments. I love reading them. :)
Love,
Danica Page