Hello, this is my

thirteenth

week involved with In My Mailbox, a weekly blogging meme hosted by
The Story Siren
. The point is to share the books you have acquired over the week.
This week.I received a lot of books from Negalley that I'm really excited about reading, Most of these come out in April or June and I'm so happy to have received them. I don't know why, but there's just something exciting about having a book before it's out in the public realm.
Books I received from Abrams:
1. Welcome, Caller, this is Chloe by Shelley Coriell-This one is released May 1, 2012. This one looks cute and cheesy. But it sounds good and has definitely piqued my interest. Plus, it kind of has a Dessen-Zarr type feel to it. Girl who's struggling meets boy who helps her. I'm looking forward to it.
Books I received from Zondervan
1. The Merchant's Daughter by Melanie Dickerson-This one came out this last November and I've bee pining for this one for forever. Christian historical young adult romance....I'm so there. It just sounds so good. I love the cover too.
Books I received from Simon & Schuster, Inc:
1. An Uncommon Grace by Serena B. Miller- It's an Amish Christian romance book that comes out on April 3, 2012. I love Christian fiction and so I have high hopes for this one. This one is about a nurse returning from the war in Afghanistan who wants to help her troubled brother. Sounds good enough for me to be hooked. After all I love christian fiction.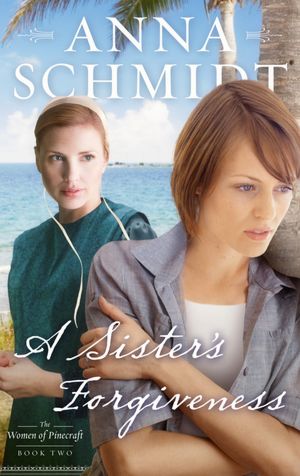 Books I received from Barbour Publishing, Inc:
1. A Sister's Forgiveness by Anna Schmidt-
This is another Christian fiction book and this one comes out in May 2012. This one is about family relationships and issues. When one cousin causes an accident, and the other dies from it how can a family stick together and endure the tragedy? It sounds good. I'm in.
2. Can I Get a Do-Over: The Grace of Second Chances by Elizabeth Ward-
This is a type of book that I don't usually read. This is out in April 2012. I figured I'd give it a try. So should be interesting to see what I think of it. Plus, the cover is pretty.
3. Lady Anne's Quest by Susan Page Davis-
First off, I love the cover on this one. Definitely looks like a book I want to read. Lady Anne believes that she's found her long lost uncle, but when she gets there she is convinced that he's an impostor. And Dan the man who accompanied her is convinced the same. Now he has his hands full protecting Anne, but can he protect his heart too? Definitely has caught my attention.
Books I received from Abingdon Press:
1. Her Restless Heart by Barbara Cameron- Another Amish Christian fiction book about a girl who's being pulled from her faith and from her longtime friend Jacob. I feel like there is going to be something of a love triangle and that has caught my interest.
2. Always the Designer, Never the Bride by Sandra D. Bricker- The cover on this one is pretty intriguing, and once again I just think this book looks really cute and cheesy. It looks like it would be entertaining and hilarious. Plus, it's about a wedding, bound to be funny.
Books I received from Bell Bridge Books:
1. Alias Dragonfly by Jane Singer-Okay, I was hooked from the first line that said "Don't love a Spy." That really is about all it takes to get me hooked, which is kind of sad. But who doesn't love a spy book? A Pinkerton agent in the civil war time. I'm in!
And that's all for me. I was loaded on Christian fiction this week, which makes me happy. Christian fiction is kind of my guilty pleasure.
But I'm really really excited for Alias Dragonfly, Welcome, Caller, This is Chloe, and the Merchant's Daughter.
What did you guys get this week? Feel free to leave your link in the comments. I read every single one.
~Danica Page