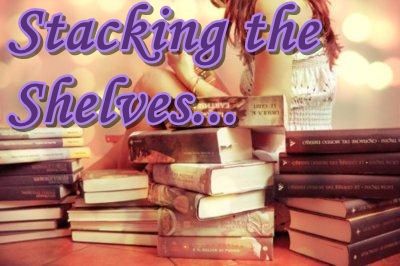 Hello Fellow Readers,
This is my twentieth time doing In My Mailbox and Stacking the Shelves. IMM is a meme hosted by Kirsti from The Story Siren and Stacking the Shelves is a meme hosted by
Tynga's Reviews
.
The point of this meme is to share what books you received in the previous week through any medium.
Sadly, it's been quite some time since I've done this meme. A real shame since I love this meme. But I'm back now and I got several wonderful books that I'm super excited about. It was Christmas and my friends and family definitely got the memo that I love books.
I've been working on getting books off my TRB list before I go on my extended trip and the list of books I bought clearly shows that. I also may or may not have done too much Christmas shopping for myself when it came to books.
Books that I bought/were given as gifts:
Ruby Red and Sapphire Blue by Kerstin Geir (YA-Fantasy)- Okay, now I don't remember which one of my friends told me I had to read this series, but whoever you were THANKS SO MUCH! I loved Ruby Red so much and so I told my brother I needed Sapphire Blue for Christmas and he got it for me. I loved that one too.
Unfortunately, the next in the series Emerald Green is not out in the English form yet.
This series was originally written in German and is being translated to English. However,
Emerald Green
is set to come out sometime later this year. So to my lucky German friends, you probably have
already
read this series or at least can. I just hope the next one comes out before I leave on my trip in May or I'll be ticked.
Submerged by Dani Pettrey (Adult)-
I received the sequel Shattered for review via Netgalley and loved it so much that I decided to buy the first in this series. My review of Shattered will be posted on the 13th, but I really liked it. If you like mystery or Christian fiction be sure to give this series a shot.
Obsidian by Jennifer L. Armentrout (YA-Fantasy)-
I finally caved and bought this one. I've heard so many good things about this series. I can't wait to meet this Daemon I've heard so much about. I love this synopsis and desperately want to read this one. Can't wait to get my hands on this series.
I've been waiting to read Obsidian for quite some time and am really excited to get the first one read.
Nightshade and Digitalis by Ronie Kendig (Discarded Heroes #1 and #2) (Adult)-
I love Christian fiction and YA fiction. I mainly review YA, but I often review Christian fiction as well. One of my friends on Goodreads Sarah B. recommended that I read this series a long time ago. It was a good deal on Amazon and so I bought the first two in this series. I've heard really good things about it and can't wait to read them.
I absolutely love military books and am sure these two will be excellent. I've been wanting to read them for years.
Through the Ever Night by Veronica Rossi (YA-Dystopian)-
I was lucky enough to win an ARC of
Under the Never Sky
last year and it was easily one of my favorite books of the year. My review of
Under the Never Sky
can
be found here
. This is one of my favorite series I've ever read. I loved the characters, the world building, the writing, the romance, and the ending.
Definitely recommend this series.
A Distant Melody by Sarah Sundin (Adult)-
this is a historical fiction novel that takes place in WWII and sounds absolutely brilliant. I've been wanting to read it for years, and like several of the other books on this list, it was on sale so I bought it. I love the idea of this unexpected romance blooming between a woman who is meant to marry somebody else and a man at war. Plus, it promises letters. I can't wait to read this one either.
How to Save a Life by Sara Zarr (YA-Realistic Contemporary)-
I bought this book for myself because I love this author. I haven't had a chance to start this one yet, but I'm excited to read it. I have high hopes for it.
I have read every single book by this author and have loved all of them. Definitely can't wait to read this one. It was finally on paperback and so I snatched it up.
I love this cover and it definitely looks promising.
Attracted to Fire by DiAnn Mills (Adult)-
Okay I've gone back and forth on this book for a very long time. Do I want to read it? Yes. No. Maybe. I don't know. It was a good deal on Amazon and so I caved and bought it. This author is hit or miss for me. I've read eight of her novels. This will make eight. I've loved six and then the other two I didn't like all that much.
Reached by Ally Condie (YA-Dystopian)- I read Matched a few weeks before Crossed came out and then read Crossed the moment it came out. I actually really liked Crossed, a book I know several didn't. I didn't mind it being a bridge novel and thought it was fairly well-developed.
I was really excited to read Reached, the third and final book in the series, but for some reason I never got to it. Well my brother gave me this book for Christmas and I'm excited to read it. I really want to know who Cassia chooses. Ky or Xander. I was a definite Ky fan, but Xander is growing on me.
Not My Type by Melanie Jacobson- I love this author. Her books are always hilariously funny and super cute. I read this one in one sitting and absolutely loved it. It wasn't my favorite by her, but it was still a cute read. I'm glad I read it.
Salvation by Anne Osterlund (YA-Realistic Contemporary)-
I love this author. I've read every single one of her books and have loved all of them. I also love this author's personality. I follow her blog and love her witty comments and her posts are always entertaining and masterfully written.
This book is different than her other novels because it's realistic contemporary. I already feel like I know her characters because of her blog so I can't wait to read this novel and watch them come to life.
The List by Melanie Jacobson (Adult/New Adult)- This one just might by my favorite Melanie Jacobson book. I absolutely loved it. The main character doesn't want to be married young and comes up with several things she has to do before she can be married. It's set against the backdrop of summer and surfing. Yep, I absolutely loved this one.
Where she Went by Gayle Forman (YA)- I read If I Stay the month it came out, but I couldn't track Where She Went down and I wasn't sure I wanted to buy it in hardback, but my library never got it. Finally, it went to paperback and then I didn't buy it because I thought I had read If I stay so long ago that Where She Went wouldn't make sense. Well I finally caved and bought it.
I really really liked it. It was beautifully written and I loved getting to hear Adam's perspective of things. A really intriguing book.
Protection for Hire
by Cami Tang (Adult)-
This book is another one that I've had my eye on for awhile. I kept debating between whether I wanted to read it or not.
The premise sounded good and I found the title to be intriguing. Then several of my book friends were raving about it. Julie Graves' review cinched it for me and since it was cheap on Amazon I bought it.
E-books I bought/free e-books I got:
Her Handyman by Morgan Mendel (Adult)- I'm friends with Morgan on Facebook and she announced that her novel was free on Amazon for one day and so I downloaded it. It's supposed to be a romantic comedy.
I love romantic comedies and so I'm excited to read it.
The Coincidence of Callie and Kayden by Jessica Sorensen (New Adult)-My review of this one will be posted in the next few days. I have only read a few books in this new emerging genre. I loved this one. It is definitely for mature readers. I'd hesitate to recommend it to anybody under 18.
However, I loved it. This novel went past the fluff that is so often there in YA fiction and touched upon some serious matters. Definitely recommend this one. I got it for 99 cents on Amazon. Definitely worth it. I can't wait to see what happens next.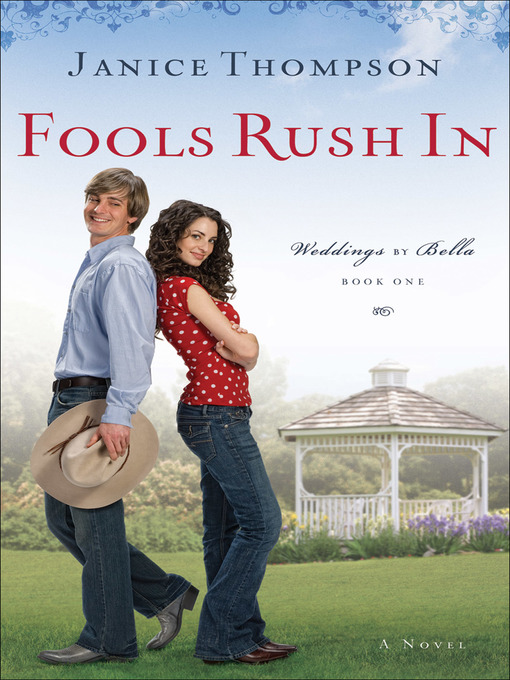 Fools Rush In (Weddings by Bella, #1) (Adult)- I've thought this book has looked cute for a really long time and I've heard good things about it. So when I saw it was free on Amazon, I squealed for a few minutes and then immediately purchased it. I can't wait to start reading it.
From Netgalley
I received a ton of books from Netgalley, but I feel like this list is already too long as it is, so I will just say that I got many books I'm excited about.
And those are the books that I got. What books did you get? Please leave your link in the comments section.
Love,
Danica Page